When you think of summer, you might think of beach days, s'mores, or just time away from the homework grind. Speaking of free time, many students and teachers had more time to read a good book (or a few) over the summer. If you need an escape from the dreary weather during winter break or even a beach read for next summer, then check out our school's favorite reads from vacation!
Olivia Asmann ('24) recommends Firekeeper's Daughter by Angeline Boulley, a book with "many twists and turns." Marketed as "Indigenous Nancy Drew," it offers both a compelling mystery and insight into Native American culture.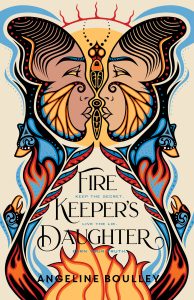 If you're looking for something unexpected, Hannah Langford ('25) suggests a murder mystery set in a retirement home. The Thursday Murder Club by Richard Osman follows four senior citizens who band together to investigate a series of murders, making for a fun whodunnit. Staying on the murder mystery trend is A Good Girl's Guide to Murder by Holly Jackson, recommended by Sophie Kosciow ('25). True-crime aficionados will love trying to untangle this mystery alongside Pippa, a student who uncovers dangerous truths while researching for her senior capstone project. For something more intense, try the thriller Ten by Gretchen McNeil which Lily Birch ('25) describes as having an "Agatha Christie-style".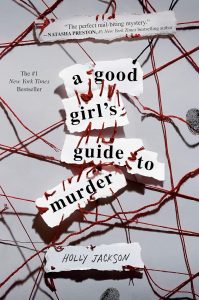 If you can't decide between mystery and historical fiction, pick up A Lady's Guide to Scandal by Sophie Irwin, a great period piece. It reminds Aurelia Stoke ('24) of Emma by Jane Austen but with a contemporary spin. Also set in a historical period is the timeless classic To the Lighthouse by Virginia Woolf. Jayden Sheetz ('24) admires Woolf's writing style and subtle feminism. This book delves into the human capacity for change through elegant prose that has captured audiences for nearly a century. 
For those who prefer contemporary fiction, Now is Not the Time to Panic by Kevin Wilson is an entertaining and impactful read. Our wonderful librarian Ms. Urrutia commented that it's humorous and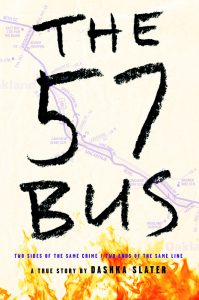 made her think differently about the world. Don't be fooled by its relatively short page count; this book packs a punch. Another book with a profound message is The 57 Bus by Dashka Slater which examines societal privilege and the complexities of the criminal justice system. You
will come for its shocking description—"One teenager in a skirt. One teenager with a lighter. One moment that changes both of their lives forever"—but stay for the chance to walk in someone else's shoes. Deeksha Suthahar ('26) likes the author's tone and ability to communicate an important message.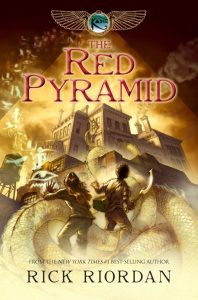 Fantasy readers will love Rick Riordan's books based on Greek mythology. He's renowned for the Percy Jackson series, but Emma Truter ('25) also enjoyed The Red Pyramid, the first book in the Kane Chronicles.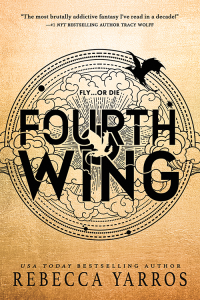 In addition, Carson Deaver recommends Fourth Wing by Rebecca Yarros, a novel that has taken BookTok by storm. Prepare to be transported into a world of cutthroat competition at Basgiath War College, an academy for dragon riders where trust is dangerous and death is an expectation.
There's nothing better than sitting down with a good book after a long day, so stop by your local bookstore (or the BHS library!) and pick up one of these. 
A Good Girl's Guide to Murder cover is courtesy of Amazon. All other covers are courtesy of Goodreads.