Trader Joe's Favorites
Trader Joe's is one of America's favorite grocery stores for a reason. Its relatively affordable prices and unique snacks make it a top spot for groceries. They are always coming out with new and exciting items, and the atmosphere is welcoming thanks to the cheerful employees. As a Trader Joe's lover myself, I've compiled the ultimate list of BHS students' favorite meals, snacks, and treats to try out next time you shop.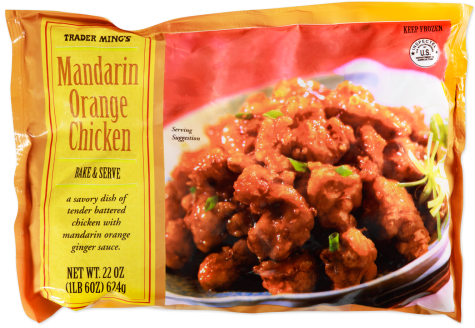 Trader Joe's has some great ingredients for cooking, as well as frozen meals for when you feel like making something easy. Trader Joe's Mandarin Orange Chicken is a fan-favorite on social media, and I agree with the hype. It is crispy with a nice ratio of chicken to breading, and it doesn't have a fake chicken nugget taste. The orange sauce is sweet with a ginger kick to it, making it perfect to pair with savory fried rice or chow mein. For those who don't eat meat, the Chicken-less Mandarin Orange Morsels are a delicious substitute. I also love adding Trader Joe's vegetarian soy chorizo to burritos, nachos, quesadillas, and more.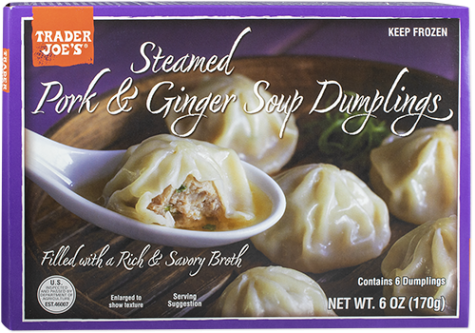 As someone who typically eats meat, I would argue that it is better than most store-bought pork chorizos. In addition, Jayden Sheetz ('24) declares that "their soup dumplings are godly." They are the perfect easy dinner because they are microwavable but still flavorful and comforting. She also likes their vegetable fried rice, Kung Pao chicken, and chicken tikka masala.
If you're looking for a snack, Lydia Townsend ('25) suggests trying the banana chips. They say that the chips are addictive because they are crunchy and less messy than eating a fresh banana. Similarly, Aurelia Stokke ('24) likes the Nothing But Banana, Flattened. This dehydrated banana snack has a slightly different shape but the same sweet and fruity taste. As for drinks, Yui Foster ('25) suggests the refreshing sparkling lemonade. She says that it is "really good lemonade already and the carbonation just adds a whole nother level of good." She also notes that the canned 4-pack comes in cute packaging, which is an added bonus.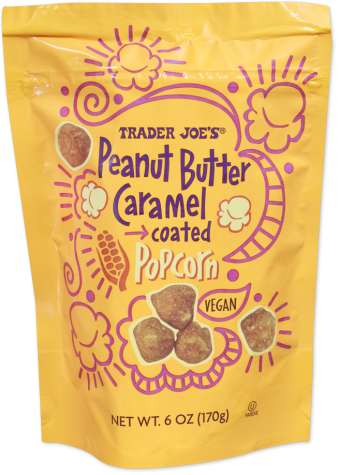 No food review would be complete without mentioning dessert. Olivia Asmaan ('24) loves the peanut butter caramel coated popcorn. Peanut butter and caramel may sound like a weird combo, but don't knock it until you try it. It is both sweet and salty to satisfy all of your cravings. Lydia also likes the vanilla ice cream bon bons. They are the perfect all-in-one dessert with a chocolate cookie on the bottom and a chocolate coating.
Trader Joe's has so many options that you're bound to find something you like. Try one of these suggestions next time you're shopping!
Photos courtesy of Trader Joe's
Leave a Comment