What is Bothell Wearing This Fall?
It's getting colder, which means it's time to
bundle up in warm clothes to go to school.
Here's a look at what some cougars are wearing this fall.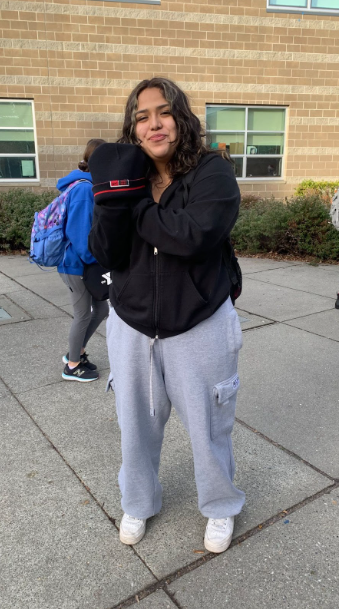 Shayla Maya-Torres ('25) wears classic comfy
grey sweats, a black zip-up, and a Nike beanie.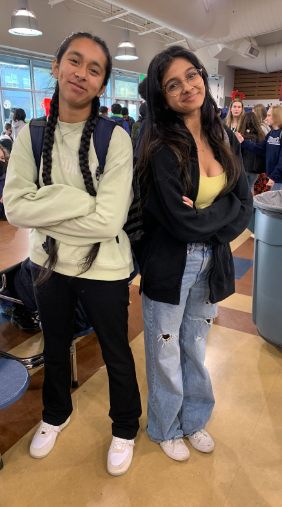 Jasnoor Chimini ('25) (left) looks cozy in a
green hoodie with flared leggings and Nike
Air Force 1 High Sculpts. Ayana Javed ('24)
pairs baggy jeans with a green crop top and
an over sized jacket.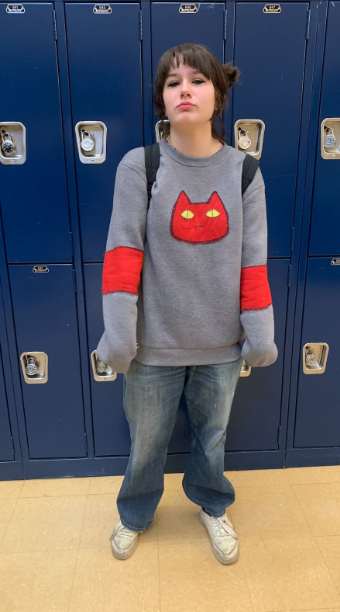 Lilly Wiley ('25) pairs baggy blue jeans with the
iconic cat sweater that Marcilene from Adventure
Time wears.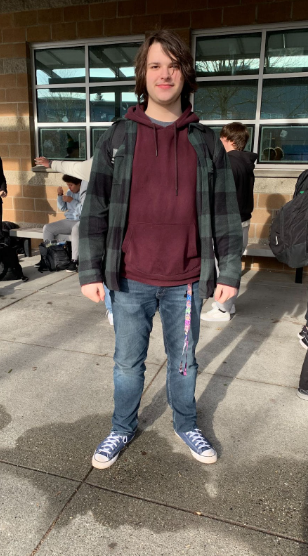 Cole Hugg ('25) Keeps warm by layering a
flannel over a red hoodie.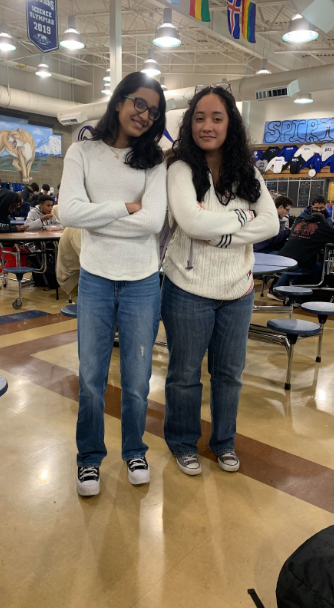 Shrew Data ('25) and Malia Ozoa (25) Twin with
white sweaters, blue jeans, and classic converse.
Leave a Comment