Things to do in Bothell for Free
As high school students, many of us are either unemployed or working for minimum wage. Staying at home all day can be boring, but most activities cost money. Here are some activity ideas that are zero cost and all fun! 
     1.   Going to a park: Most parks here in Bothell are free and have an additional hiking trail. For example, North Creek Park has a great hiking trail where you can walk your dog or just take a walk in general. 
     2.   Go to a library: Outside of studying and borrowing books, oftentimes libraries have fun events going on that are available to everyone (even if you don't have a library card), so definitely check out your local library and see what events they have! 
     3.   Art Gallery: It's like an art museum but free. Tsuga Fine Art and Framing is located in downtown  Bothell where you can check out the amazing art pieces that are showcased.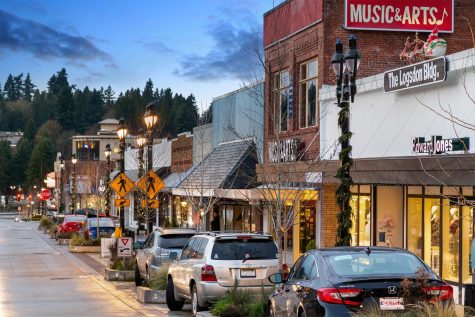 4.   Explore downtown Bothell: While Bothell doesn't seem like much, there's a lot of places to explore. Explore the city hall, architecture and the scenery for no cost! 
     5.  Volunteer (anywhere): There are so many small businesses and nonprofit organizations here at Bothell. Not only do you get volunteer hours for clubs such as National Honor Society and Key Club, you also get to help out the community and meet new people! 
     6.   Take a Pilates Class: The Canyon Park area just opened a new Pilates place called Club Pilates where your first introduction class is free. No matter if you are an expert or a beginner, I definitely recommend pilates. It's a great way to get some exercise in, but also to relax from a stressful day at school.
Leave a Comment