The Witch: Part 1. The Subversion Review
The Witch: Part 1. The Subversion was released on June 27, 2018, in South Korea. Directed by Park Hoon-jung, the thriller has won multiple awards, such as the Blue Dragon Film Award for Best New Actress and the Grand Bell Award for Best New Actress. 
Young Ja-yoon escapes from a mysterious facility when she is 8 years old, appears to have lost her memory, and doesn't know who she is. Found and adopted by an old couple that lives in the countryside, she appears on a nationally televised game show 10 years later to make money for her "parents". However, when she makes the trip to Seoul for the show, her whole life is turned upside-down.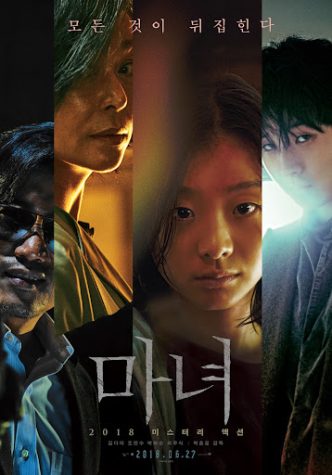 Jerri's Commentary:
The most intriguing element of the movie is its suspense and mystery. While it did take me a bit longer to figure out certain plot points, it allowed me to experience the full satisfaction of figuring information out. I found the plot twist in/at the (beginning, middle, end) to be mind blowing and totally unpredictable, but the ending was too open ended and therefore a bit confusing. After watching the movie for a second time, however, I understood it much better. A sequel is likely intended since it is labeled "Part 1", but the supposed part 2 hasn't come out yet. In the meantime, though, The Witch: Part 1: The Subversion is a great watch that will draw you in. 
Amanda's commentary:
What I really liked about the film was the action scenes. Although Ja-yoon had powers like super-strength and telekinesis, they didn't overemphasize it to the point where she knocked down an entire lab. She was still strong enough to fight with others and succeed, but not exaggeratingly strong, like Hulk (sorry Hulk!). As far as negatives about the movie go, however, I didn't really have any. I found the acting to be intriguing and engaging since it wasn't overly dramatic or cringy to the point where I didn't want to watch it anymore. The actors and actresses really did a good job and I can't wait to see what happens next in part 2! 
Leave a Comment