Washington State Stands Against Climate Change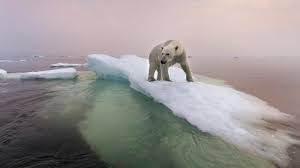 Changes in Earth's climate have become a worrisome topic for many across the globe, and many communities respond to it differently. Our community specifically has taken many measures to combat climate change, as well as many measures that are to be implemented in the near future.
Washington State's legislature is planning to begin the Climate Commitment Act in early 2023. According to the Department of Ecology, this act "reduces greenhouse gas emissions from the state's largest emitting sources and industries, allowing businesses to find the most efficient path to lower carbon emissions." Their goal is to focus on equity and environmental justice, ensuring that all communities have the opportunity to breathe healthier and cleaner air. Their Cap-and-Invest program will assist with the funding of the CCA, which will attempt to limit carbon emissions. 
However, our state's legislature are not the only ones hoping to ensure a healthier and cleaner future. Our very own University of Washington campus in Bothell has responded to these significant changes in our climate by changing the way that Climate Science is taught to students. During the first quarter of the fall, this class was taught to UW students by Dr. Jessica Hernandez. As mentioned in a news article on the University of Washington website, "Hernandez is the first instructor to incorporate Indigenous perspectives into the teaching of this 100-level course" due to her Maya Ch'orti' and Binnizá backgrounds. Dr. Hernandez hopes to attract a more diverse group of students to pursue STEM and environmental sciences while shining light on Indigenous voices. She also believes that the Indigenous approach to science has been suppressed by Western scientists since they "'heavily rely on data, they see Indigenous science as being somewhat invalid, because the ways of knowing — the ways we transmit our knowledge through oral storytelling, through songs — are verbal.'" 
Students here at BHS have their own opinions towards Climate Change as well, specifically, on how best to tackle it.. Kaz Neubauer ('24) says that he "views a lot of social media" on the subject across the internet, which definitely stresses the "significance of the global issue." When asked about the significance of climate change as a subject, Alexa Hill ('24) says that "climate change is extremely significant in the way that it has been and continues to have negative physical and mental afflictions towards mankind and nature." She specified that the negative consequences cause the environment to "deteriorate and as [it] happens, humans […] cannot thrive." As a response to climate change, Alexa says that she "spreads awareness by posting about negative causes and solutions to climate change on social media," as well as making sure to be environmentally friendly by reducing, reusing, and recycling. 
BHS science teacher Bob Wilcox says that aside from changes in earth's climate, "there is nothing else that keeps [him] awake more." He said that he finds the issue to be extremely significant, and he finds himself thinking about the negative consequences that it may lead to, as well as how we can slow its progression. I asked Mr. Wilcox what he believed should be done as a response, and he replied that the true solution to preventing climatic variations "is in the hands of those in financial and political power." However, he tries his best to inform his students about the importance of the topic, although the solution may be beyond their grasp.
Earth's climate is rapidly changing, but this is a progression that can be hindered when communities work with one another. In doing so, all opinions can be received and implemented, allowing for more solutions to be established. 
Leave a Comment