BHS' Favorite Songs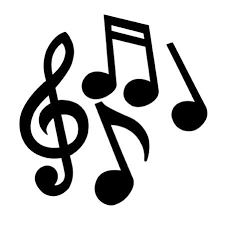 Topping Billboard's year-end Hot 100 Songs charts are Dua Lipa's "Levitating", The Weekend and Ariana Grande's "Save Your Tears", and The Weekend's "Blinding Lights". But what kind of music is popular here at BHS?
Staff and students alike are still down for Taylor Swift. Ayaana Sharma ('25) says that she loves "any Taylor Swift song, especially from Folklore" – the singer's 2020 album that topped the charts for 8 straight weeks. Orchestra director Mr. Trevor McNamara agrees that Swift's album Taylor's Versions is among his favorites. 
Priscilla Ye ('25) takes a liking to Christian contemporary/gospel music, her favorite song being "Revolutionary" by Josh Wilson – an artist whose rise to Christian contemporary prominence came with the release of his radio single "Savior, Please" from his 2008 album Trying to Fit the Ocean in a Cup. A significant percentage of interviewees, however, said that indie/alternative music is what hypes them up the most. Along with Mr. Trevor McNamara and Ayaana Sharma ('25), Saanvi Subramanian ('25) claimed that "[I] used to [listen to] pop, but recently I've been listening to more alternative…style music." A particular recommendation she made was the band Arctic Monkeys – a band that majorly produces rock works.
Since pop is the genre that is listened to most not only in the United States but around the world, it's no surprise that it has made its way into the hearts of BHS students. Sam Bardsley ('23) says he most appreciates synth-pop in particular. Shivani Kulandaivel ('25) also enjoys the genre. She considers "Way Less Sad" by AJR to be one of the best pop songs.
But aside from the major players, some students appreciated some genres that are perhaps lesser-known or loved. Evan Schubert ('22) takes a liking to classic rock. He listens to 60s-90s rock, and his favorite band is the Beatles – the famous rock band that took the title of #1 band of all time. Israel Emmanuel ('24) "listen[s] to only instrumentals and soundtracks, mainly just ones from the movies from the Marvel Cinematic Universe. You know, the MCU." In particular, he likes Xu Shang-Chi – a piece from one of the MCU's latest movies: Shang-Chi and the Legend of the Ten Rings. In contrast, Wendy Brannon ('25) has an interest in some work made much longer ago. "My favorite music type is 80s music," Brannon says. "I was raised on it and know it better than music from my own generation. Top 80s songs would have to be "'Electric Blue', 'Friday I'm in Love', 'I Melt With You', and 'Tainted Love'." When asked about her feelings on the latest music and hits, she replied with, "I don't really care for the music artists and songs as of late, but I typically don't mind when they come on the radio. Some certain artists I like less than others, but that's from how the songs are written/what the songs mean more than how the songs sound."
In the end, music is the language of love. Whatever that means to you, embrace it.
Stay strong, Bothell.
Leave a Comment