Stabby the Unicorn: Origins Confirmed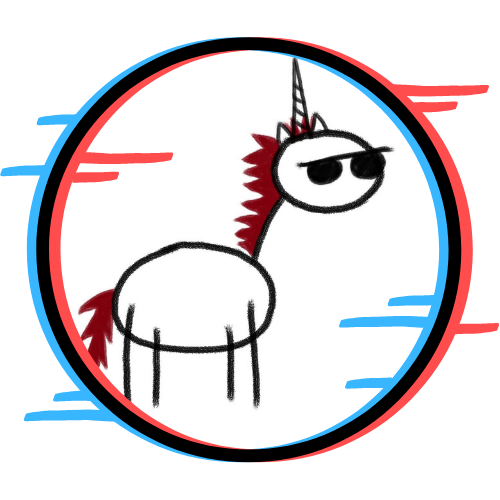 You know him, you love him; folks, give it up for Stabby the Unicorn. While the comic strip 
has yet to take the school by storm, @therealstabbytheunicorn on Instagram is releasing (as will be thecatamount.org) weekly issues. The first issue was published in late October and has gained 38 followers—and counting. 
"It was only meant to be a singular comic," says creator Charlotte Reiber '22. "I drew Stabby because I was bored in my statistics class. It was originally drawn as a three-panel comic on sticky notes."
Inspired by the iconic card from Unstable Unicorns, Stabby rallies against the unicorns of the world, and in his first episode, goes up against the power of friendship with Bob the Unicorn, who is "loosely based on Bob the Drag Queen." All of the other unicorns are based on annoying people or situations. 
"The overarching meaning of the comics is that people are irritating," Charlotte says. "If Stabby is angry at a unicorn, it's probably because that unicorn is exhibiting a behavior that I also find annoying, so if you are relating to the unicorns in the Stabby comics, maybe it's time to change." 
Each comic is written as she comes up with them, inspired by anything and everything. "I think my favorite Stabby comic," Charlotte reflects, "is probably either the one where Stabby takes on some Unicorn Bullies or one that is currently unreleased, where the unicorns put on the play, Julius Caesar."
And now for a special message from Charlotte and Stabby: "Stabby loves the readers so much he's going to bless them with two pieces of advice: wear your masks properly and stop hanging out in the bathrooms."
Leave a Comment