Timeline for Schools Reopening
Near the end of summer, our very own Northshore School District released their learning plan for the 2020-21 school year. This is a 6-staged plan describing what groups will be allowed to learn on campus during each step. According to the NSD website, we are currently on stage 2. This stage only affects faculty and staff, as the teachers are now allowed onsite to deliver online instruction and plan lessons. We are still 4 stages out from stage 6, which is when all students are allowed back on campus, according to the Northshore School District website. There was a pause of the transition to a modified stage 3 on October 26th due to COVID-19 cases rising. With 10 vaccines in Phase 3 clinical trials, we are nearing one being released to the public. Due to this, it is possible that we will begin seeing stages change at a different pace.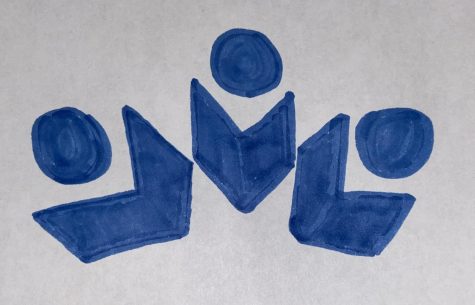 I asked our Northshore Superintendent, Dr. Michelle Reid, some questions pertaining to our schools and what we could see in the future. When asked if the Washington state government or state health officer has had input in our reopening plans, she said "We were required to file our reopening plan with the state and have not heard back from anyone on its details. If any students choose to remain online once Northshore reaches stage 6, Dr. Reid said they are planning to have "the option for students who wish to remain online to stay online… as we recognize that some students and/or their families may have unique health needs necessitating the request to stay online once." The district is already planning to have two options for schooling once we reach stage 6, as students who have parents working in healthcare might need to have their children stay home so as to not risk getting COVID-19 at school. She also said that they "are hopeful the State legislature will maintain transportation funding". When asked if there could be changes to how students get to school, or if everyone will need a ride from friends/family members, Dr. Reid was also confident that an "effective vaccine would support a quicker return to our traditional routines."
I also spoke to a few Bothell students, Sean Johnson ('22), and Brendan Johnson ('22) about what they would like to see at school if we return, and if they would indeed return to school once we reach stage 6, or remain online for school. When I asked Sean Johnson what he wanted to see done in classrooms, he said "I would not mind desks being closer than 6 feet away from each other, as long as masks were required, and proper cleaning supplies were available in my classes." Brendan had a slightly different answer, as he "Would love to go back [to school], being in the classroom is very helpful for my learning environment." I think many students would agree that learning in person is much more beneficial for them than being online. With the news from Dr. Reid that there would be an option for either remaining online or going back, they both said they would definitely return to classrooms over remaining online. When asked what they would choose if a split between online and in-person was offered in addition to being back in the classroom or remaining online, they both agreed to go completely in person or completely online. Brendan said, "A split doesn't seem worth it if we could just stay online or in person." 
It is hard to tell exactly what the future will look like in terms of students being back in the classroom, and when that could be, but the leaders of our district are planning it out in a safe manner.
Leave a Comment