Dramafest showcases student creation!
SCHOTOMA
Schotoma, a play written by Debra Rich Gettleman, was a script chosen by senior Levi Gettleman ('19) to direct this year for Dramafest. "If I had seen that script, whether it was by [my mother] or not, I would have chosen it, because there was just something that spoke to me." says Gettleman.
He says that theatre is one of his passions, and he rather enjoys taking words on a page and bringing them to life on stage. He hopes to help out in productions in the future while in college, but for now, he is very excited to debut his play in Dramafest 2018.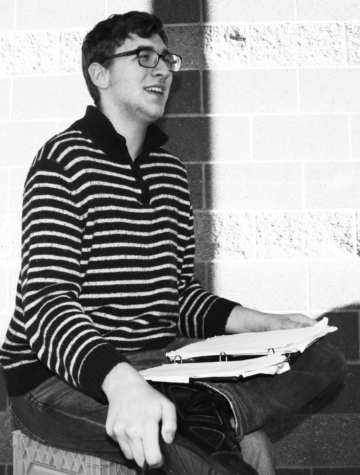 SHUTTER
Shutter, written and directed by Bothell High School's Kiara Wehrenberg ('19) follows the story, through snapshots, of main character Tessa (Nikki Wolman ('19))  as she deals with a devastating tragedy and learns how to cope with the help of her older sister and friends. Wehrenberg's enthralling idea of a story told through clips, much like the stills of a camera, came to her at the end of her junior year. The concept blends her passion for photography and drama, and honors how both art forms have helped her express herself throughout her similarly turbulent life.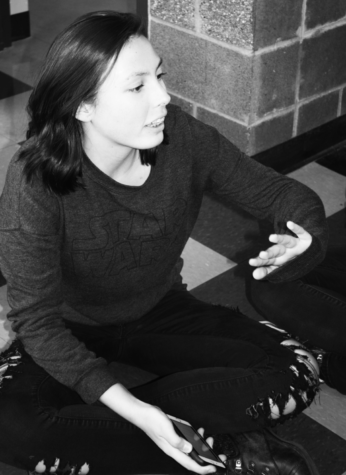 PROMPOSAL: AN EMOTIONAL STORY
Mackenzie Brunke ('19) had written her play, Promposal: An Emotional Story with her father, looking for something that could provide comedic relief. "It relates to a lot of emotions that every teen goes through, and it's fun," she says with a smile. "[Drama] is a really great community where you can make lots of friends."
She wants to continue theatre throughout after high school, whether it's on the stage or behind it. This will be Brunke's first time directing a one-act, and she is very excited to see how it turns out for both the cast and for her as a director.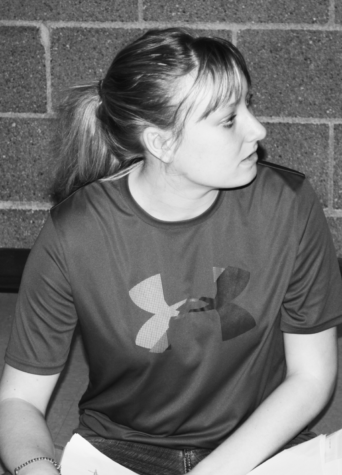 CAFÉ MURDER
Kathryn Reyes ('19) and Haydn Gabbard ('19) are co-directing an exciting mystery show for 2018's Dramafest. The show, titled Café Murder, is a comedy about five sisters who are very different people. The directors wanted to choose a one act that had a mystery involved and they thought that Café Murder would be a fun script. Something that drew them towards the script was that there were no big leads and no small roles. Each character has a decent amount of lines, which they believed would give their entire cast a good experience.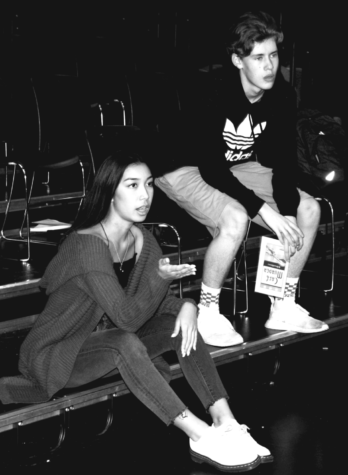 TRACKS
Emma Schleppi ('19) likes plays that make you think, and that is exactly what she had in mind when she had chosen her play, Tracks by Peter Tarsi. "People have things that make you feel guilty, it's contemplating the things you've done," says Schleppi about the general synopsis of her play.
She's wanted to direct since her sophomore year and to experience Dramafest from the director's point of view. Inspired by her mom, she wants to continue to pursue acting in college and get her BFA in acting. She very much looks forward to seeing her play come alive on the stage with her cast.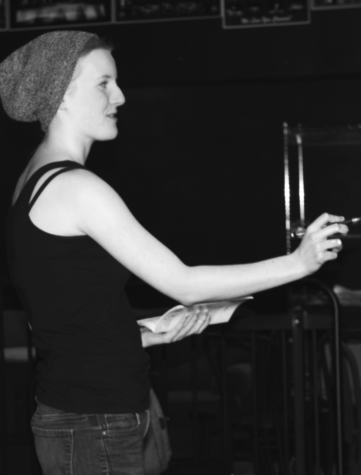 GONE TOO SOON
Bothell students EJ Andrada ('19) and Alyson Bronecki ('19) co-wrote and are co-directing the show Gone Too Soon for Dramafest 2018. They were inspired by the directors of last year to write their own show as opposed to choosing one. Alyson says that she wanted to direct mostly because they wrote the script. "Why not have something that's apart of us on stage?" says EJ. They look forward to debuting their show together.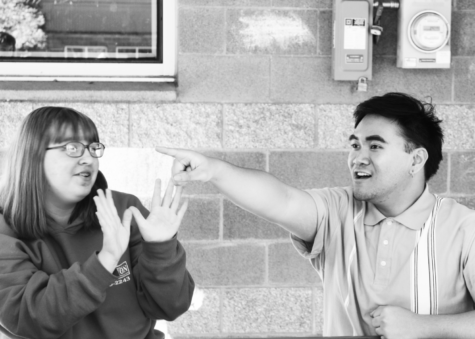 CHECK PLEASE!
Talented thespian Austin Wyatt ('19) directs one act, Check Please!, written by Johnathan Rand, for this year's Dramafest. He chose this one act because of its comedic nature. He felt that last year's round of one acts were too serious and dramatic, so he wanted to direct a play that would allow the audience to laugh. He himself being in a comedy last year wanted to give his cast the same experience.