Lovely Worms – Poem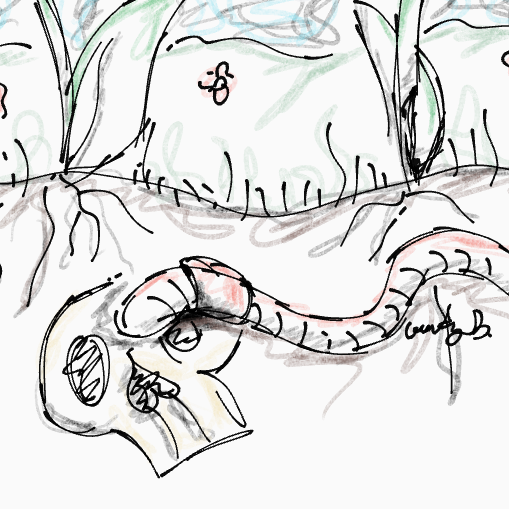 The grass is growing green again,
as Spring returns, taking all of
Winter's rot, all what Winter wrought: the lost things, the cold things,
the old things,
the dead things.
And lovely worms
come to help.
They bring the dead things
down,
down, 
down, where they can 
rest. Sleep.
Sleep with the bowels of Earth
and lovely worms.
Spring brings things, too: bright things, warm things,
new things,
young things.
They last for a long, long,
time. But none are eternal.
None. None. 
Winter changes Spring in the end, always, until
the grass grows green again. With Winter,
bright things are lost, warm things grow cold,
new things are old, young things 
die. And none remain
except
lovely worms.
They seek to help again.
Leave a Comment