2022 Dead Letters: Revival
Here at the Catamount, we like to give the opportunity for students to answer absolutely normal survey questions in the most absurd, witty or straight up weird way they can! Fill out the survey below with the funniest answers you can muster for a chance to be featured in the next edition of Dead Letters!  
https://forms.gle/bNPJ4H5QKitaVrwk9
Meanwhile, here are some results from the last survey:
ARE YOU A ROBOT?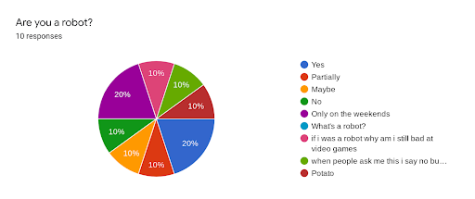 Wow, we have a lot of students who identify as robots… and a few who identify as… potatoes?
I respect that.
1) WHAT IS 1+1? 
For this question we got some numerical answers:
2
3
21
11 obviously
One person actually got 2! 
I'm no math teacher, but I think that everyone else should have shown their work.
There were also some … less mathematical answers:
Tuesday
Window
Potato
keeper of the lost cities
I'm worried for the person who wrote this response:
The amount of brain cells I have
Please see a doctor.
2) WHAT IS LIFE?
Ask Mr. Elliott it was in unit 1 I think
Hah! Good response.
not death
a terminal disease
A meaningless void
a place where you do stupid stuff and are Geld to high expectations while doing it 
Okay, these are just depressing. Moving on…
whatever u make it
That's optimistic!… depending on which way you look at it. 
Chimken
A potato
What even is a Chimken? Is this one of those weird words you teenagers make up?
keeper of the lost cities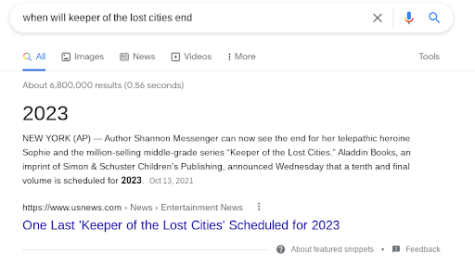 If life is ACTUALLY the Keeper of the Lost Cities, It's going to end next year. 
Let's hope it's not.
3) HOW DO YOU COOK FOOD?
burnt
Same.
with your pc fan as it overheats running Oculus, SteamVR, Beat Saber, ChroMapper, and Cookie Clicker simultaneously
With your pc fan? Is that even safe? What if you were cooking soup and it spilled?
Body heat
No. Just.. no. 
A potato
… interesting… 
4) HOW DO YOU UNBAKE A CAKE?
Eat it, digest it, throw it up
Ew, no.
With Potatoes
This is literally the 5th time this person wrote "potatoes" as their answer. I sense a problem.
you don't
True.
you put all the ingredients back into the oven and set the oven to -negative degrees of whatever you baked it at. It HAS to be exact. Then leave it in for exactly how long you baked it for – NO MORE AND NO LESS, or it won't work. Down to the second. Then when it comes out, you'll find all the individual ingredients sitting there in the cake pan, jars and all. There you go.
Not to scare you, but I think that your oven was made by aliens or something. Like, it breaks at least 30 laws of physics just by doing that… you should probably keep an eye out for UFOs and time travelers just to be safe. 
Let us know what your favorite response was in the comments!
Don't forget to fill out this form for a chance to be featured in the next edition of Dead Letters! 
Leave a Comment