Dinosaurs will rule the Earth once again on June 10th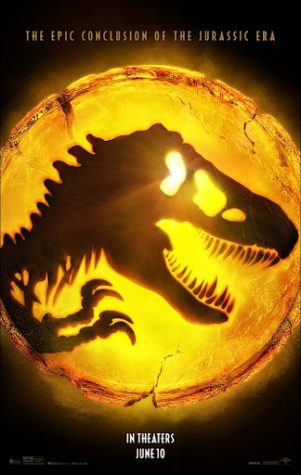 Jurassic Park is one of the leading franchises in Hollywood and its latest installment, Jurassic World: Dominion, is coming to theaters this summer. In the midst of the COVID-19 pandemic and streaming damaging the cinema industry more than ever, will this beloved movie series be able to get everyone back in theaters again?
One thing must be noted before we can dive into the whos, whats, whens, and wheres of Jurassic World: Dominion is that while there is no official definition, my definition of a "mega blockbuster" is any movie that is extremely popular and draws in especially massive box office numbers.
So what's the story with Jurassic World: Dominion? This movie is a sequel to 2018's Jurassic World: Fallen Kingdom, which earned $1.310 billion dollars at the worldwide box office. While nothing concrete is known about the plot of the film, we know that Jurassic World: Dominion is set 3 to 4 years after the cliffhanger ending of Jurassic World: Fallen Kingdom, in which dinosaurs were let free onto the mainland. The film will take place in various 
locations around the world (possibly Isla Sorna). There are also a few new dinosaur species in the film that are new to the Jurassic World franchise, such as the Giganotosaurus. Similarly, it was confirmed that there are no hybrid dinosaurs in the film, just the classic dinosaurs that have scared audiences since the original Jurassic park trilogy. 
We also have learned that all of the main cast from Jurassic World: Fallen Kingdom will be returning for Jurassic World: Dominion, including Chris Pratt and Bryce Dallas Howard. It was announced shortly after the release of Jurassic World: Fallen Kingdom that the original trio from Jurassic Park (1993), will be reprising their roles with Sam Neil, Laura Dern, and Jeff Goldblum portraying Alan Grant, Ellie Sattler, and Ian Malcom respectively, as well as B.D Wong returning from the previous films as Dr. Henry Wu. 
The film's villain will be a familiar character: Lewis Dodgson. If you remember the original Jurassic Park film, he's the one with the hat, sunglasses, and barbasol can. But he's not just some random guy —though his real role was not included in the original Jurassic Park films— he is actually the CEO of the infamous Biosyn Genetics. Biosyn was first shown in the original Jurassic Park novel and its 1995 sequel The Lost World, both of which were adapted into films shortly after release. Biosyn is the rival to John Hammond's Ingen Corporation (Jurassic Park). Since Biosyn is finally showing up after all this time, I can tell it's going to be an epic finale. Cameron Thor played Lewis Dodgson in the original Jurassic Park films, unfortunately he is currently in prison. Lewis Dodgson will be played by Cambell Scott for the upcoming film.
As the movie gets closer and closer to its release next summer, Universal Pictures is just beginning to fire up the marketing campaign for the movie. Technically speaking, the marketing campaign started way back in June of 2021, when a special extended preview of Jurassic World Dominion was shown with IMAX screenings of F9 over the summer (it was released online just before this Thanksgiving), but it didn't give any plot details or a first look at the original Jurassic Park Trio. Recent television commercials have featured Olympic athletics being chased by Jurassic World dinosaurs. The Jurassic World website has been taken down and replaced with a Jurassic World: Dominion website, with still photos and release date information included.  Finally on February 10th the first official trailer for the film was released online, ahead of Super Bowl LVI, which was covered by Universal's sister company NBC.
 But the question remains: will people be drawn back to the Jurassic World franchise following this trailer even though many have felt the series has run its course? The public has no idea what's coming this summer. We will all have to wait and find out how this story ends – how dinosaurs "rule the earth". Jurassic World: Dominion arrives, only in theaters, on June 10th, 2022.
Leave a Comment